NXTUS
Emboldening the world's next great companies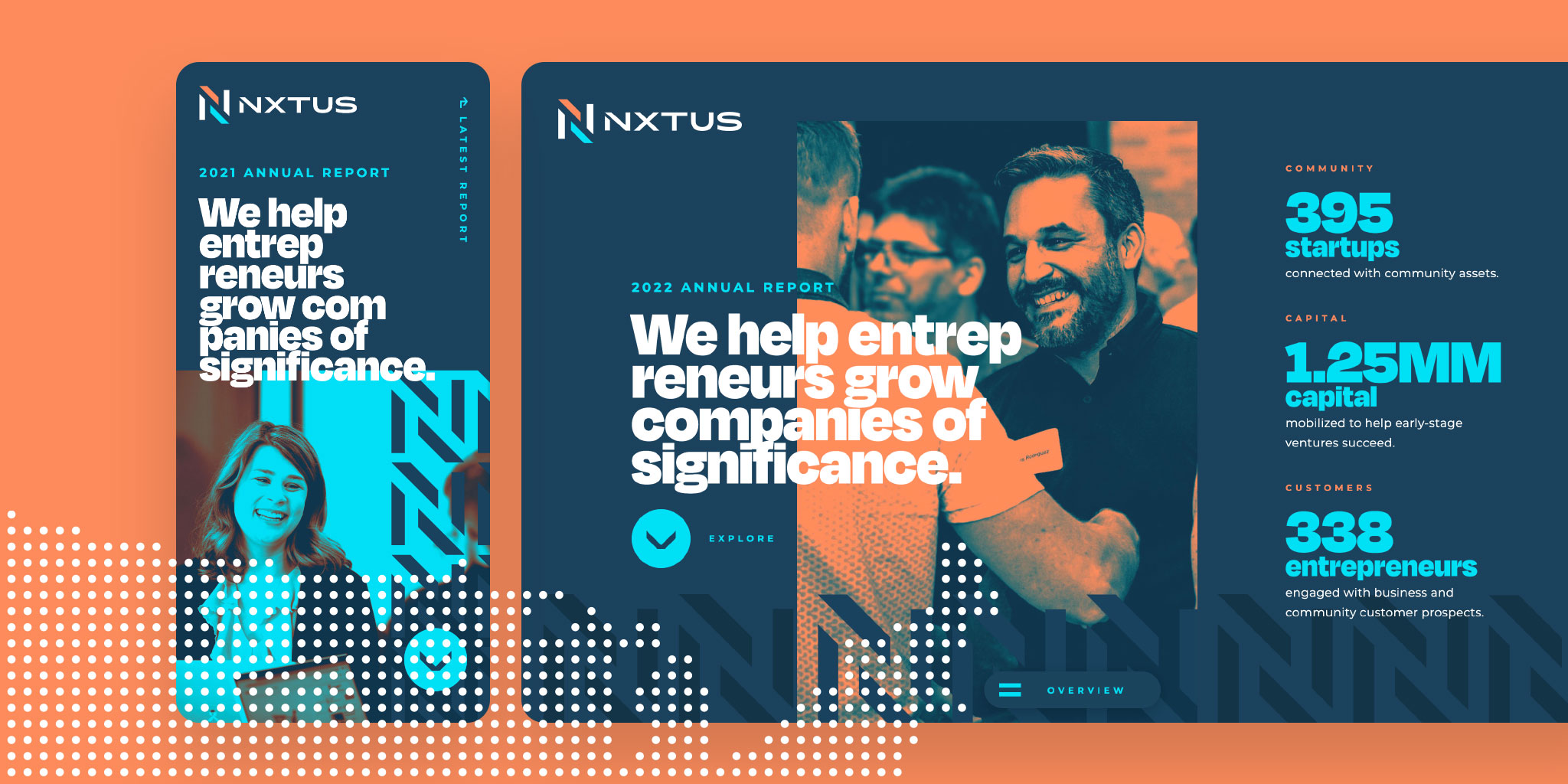 Background
In 2014, a group of experienced entrepreneurs came together with a vision to reinvigorate the entrepreneurial spirit of Wichita, Kansas.
At that time called e2e Accelerator, the non-profit organization was launched to help connect entrepreneurs with investors and other important resources they wouldn't otherwise easily discover.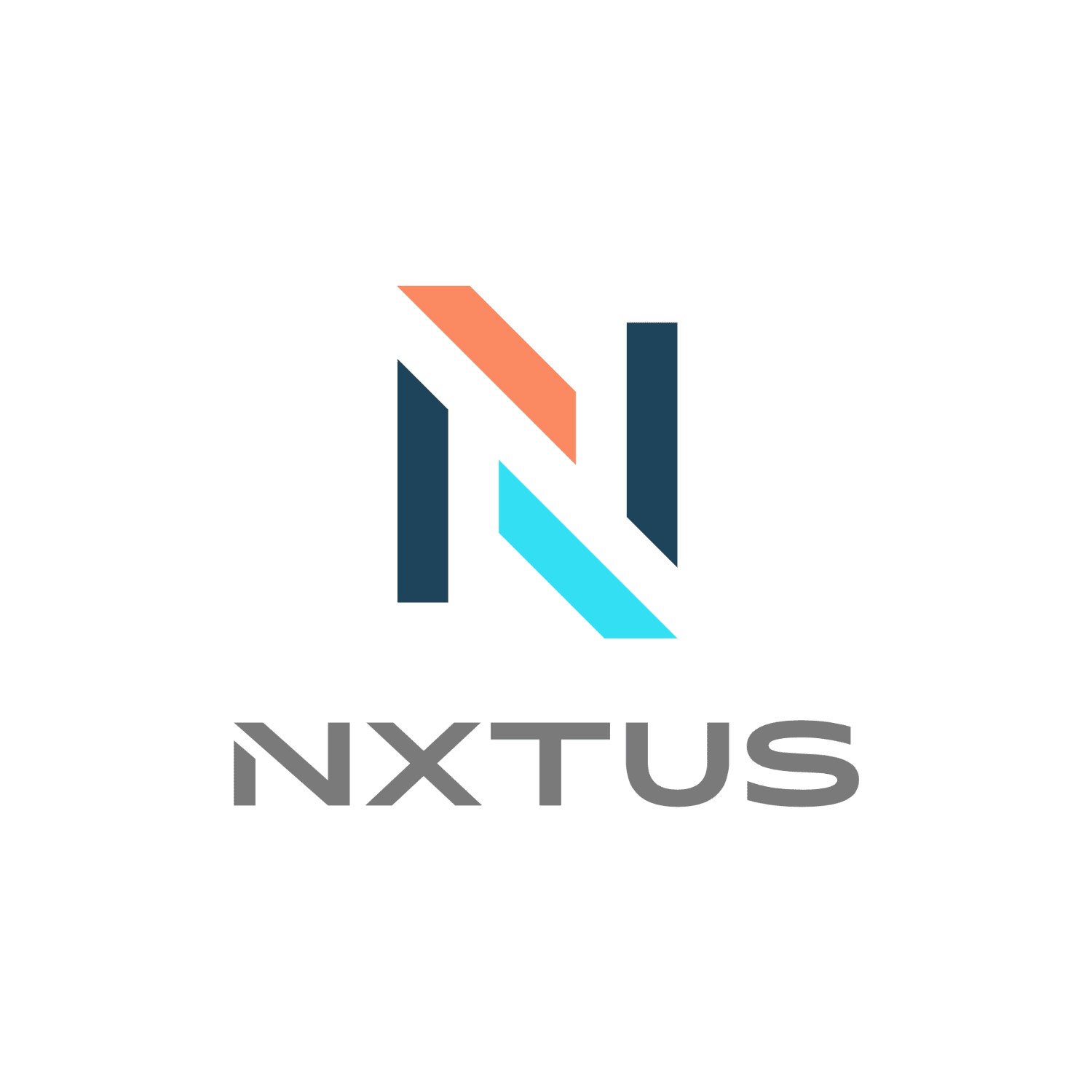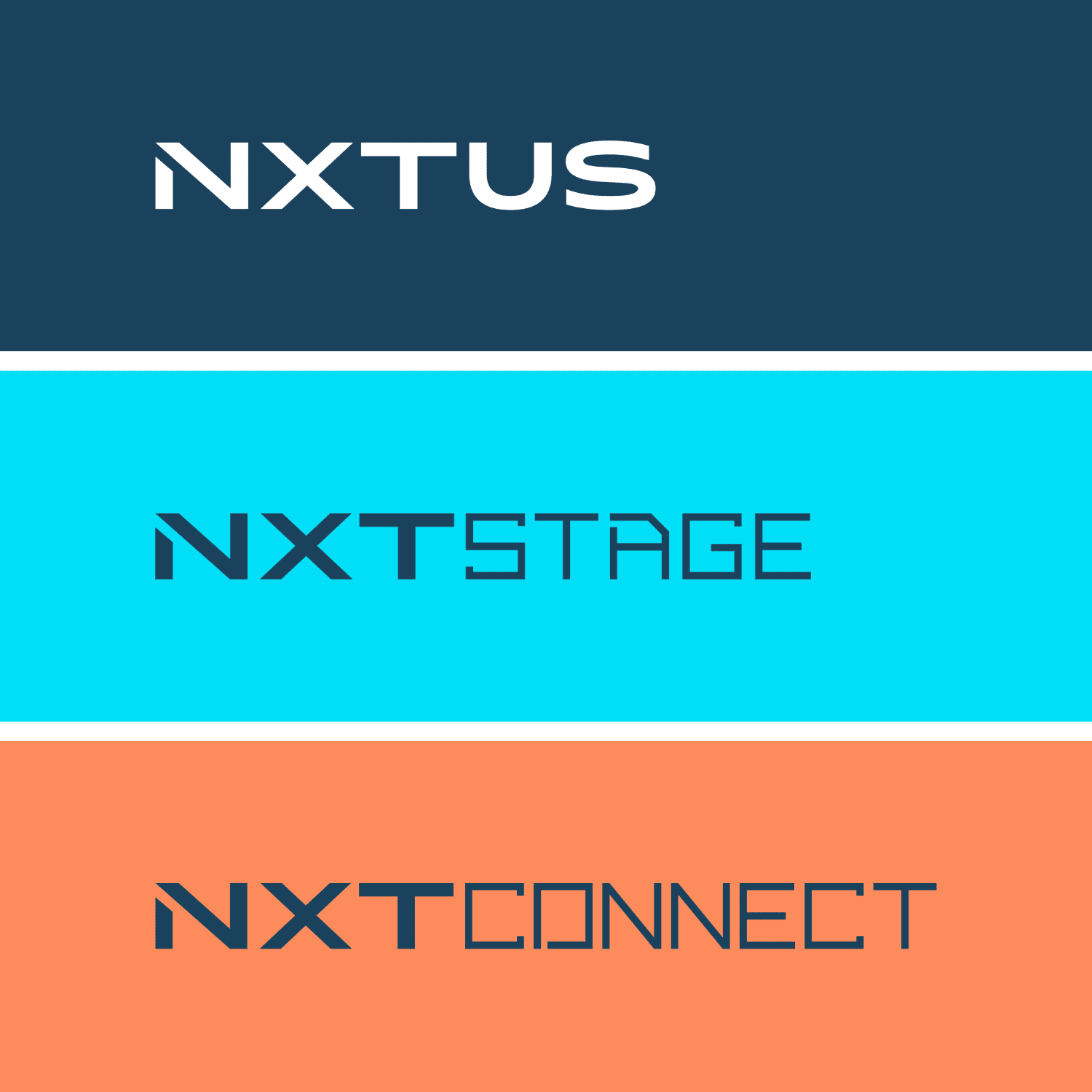 Identity
Partnering with Gardner Design, the organization rebranded as NXTUS in 2020, a name alluding to the "nexus" created between entrepreneurs, investors, corporate partners, and the community.
The name also connotes the phrase "next us," alluding to NXTUS's vision of developing a more active and supportive startup ecosystem in Wichita. NXTSTAGE and NXTCONNECT became the nomenclature for the pilot competition program and community engagement events, respectively.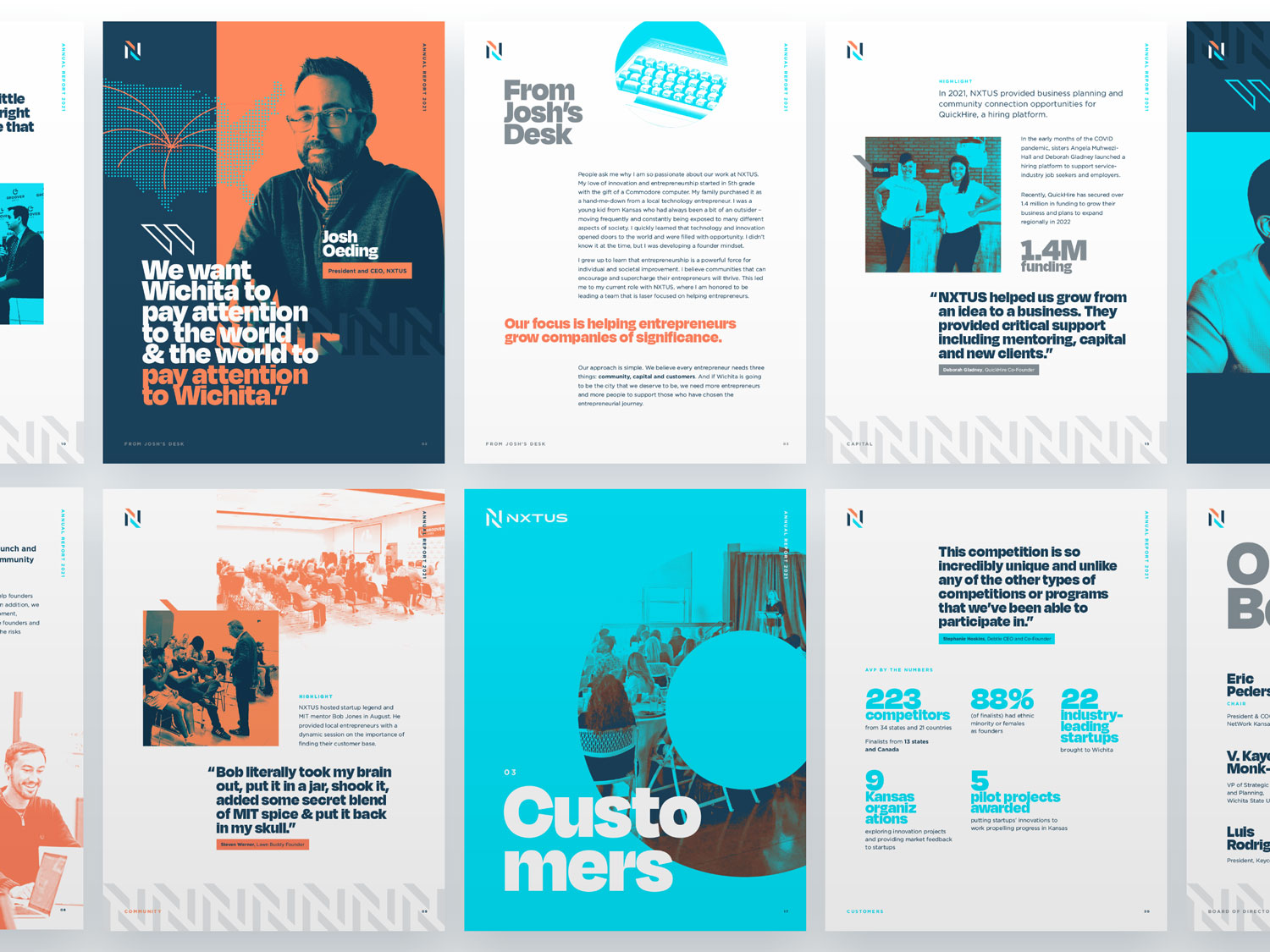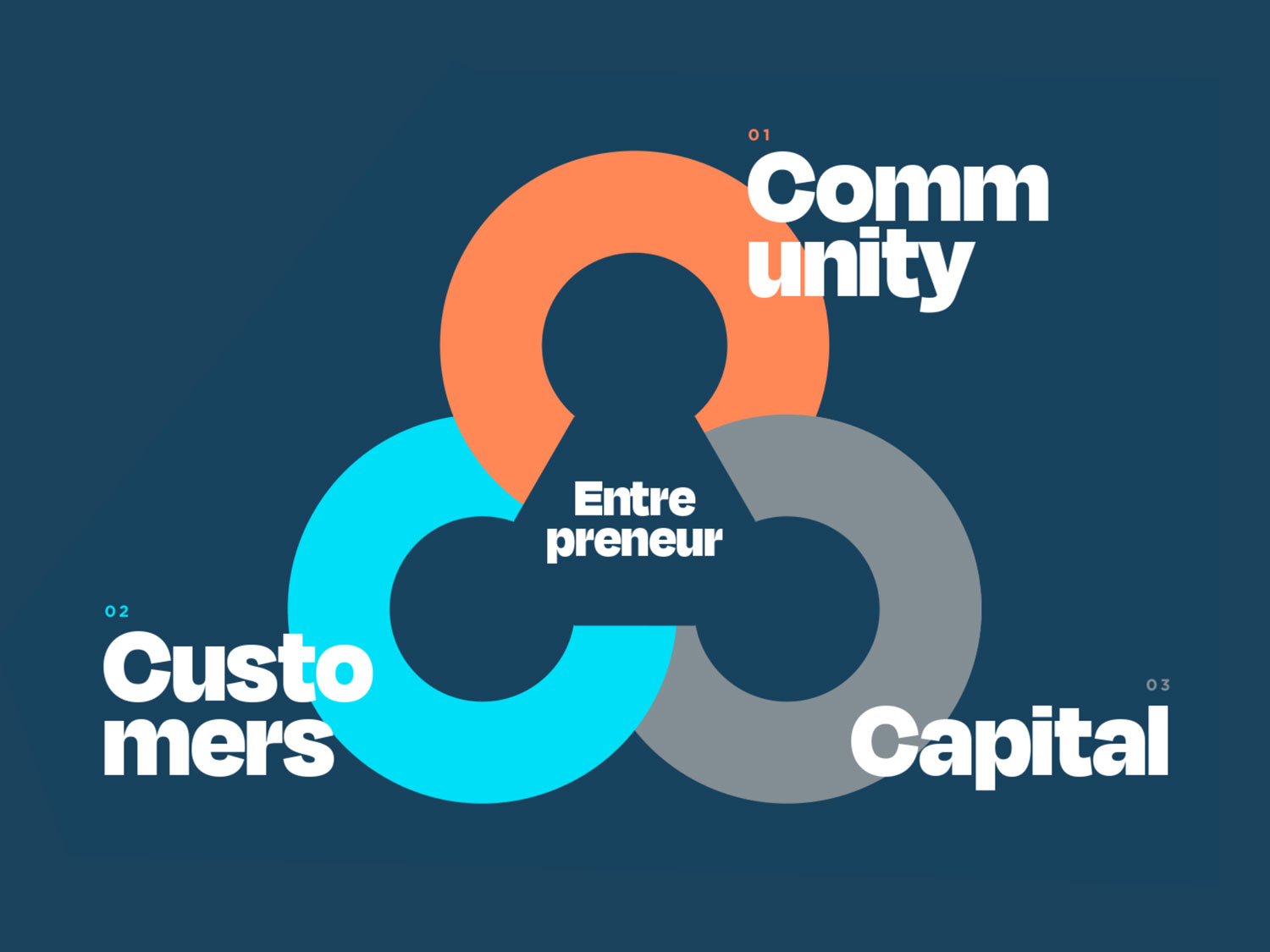 Annual Report Microsite
Rolling into 2022, NXTUS had passed significant milestones in growth and its impact on the entrepreneurial ecosystem.
It was important to capitalize on the momentum and promote NXTUS in a bigger way to stakeholders and the broader community—centering around an annual report. But, no, not your typical, dry, static document. Rather, we created an immersive, interactive digital experience that was true to the energy and aptitude of NXTUS.
The microsite leads visitors through key stats and highlights from the year, breaking into three "C" chapters—community, capital, and customers. The videos and motion elements help to define the content and immerse the viewer.
The annual report impressed at the region's American Marketing Association (AMA) annual awards, winning gold for its category.

Gold | 2022 Wichita AMA Awards
Outcome
Equipped with a distinctive brand and diverse ways to apply it, NXTUS is ready to make the maximum impact for years to come.
At the end of 2022, NXTUS had mobilized over $6,000,000 in capital and supported more than one thousand entrepreneurs around the world.