Junction

City

High

School
Adding flair to a state-of-the-art school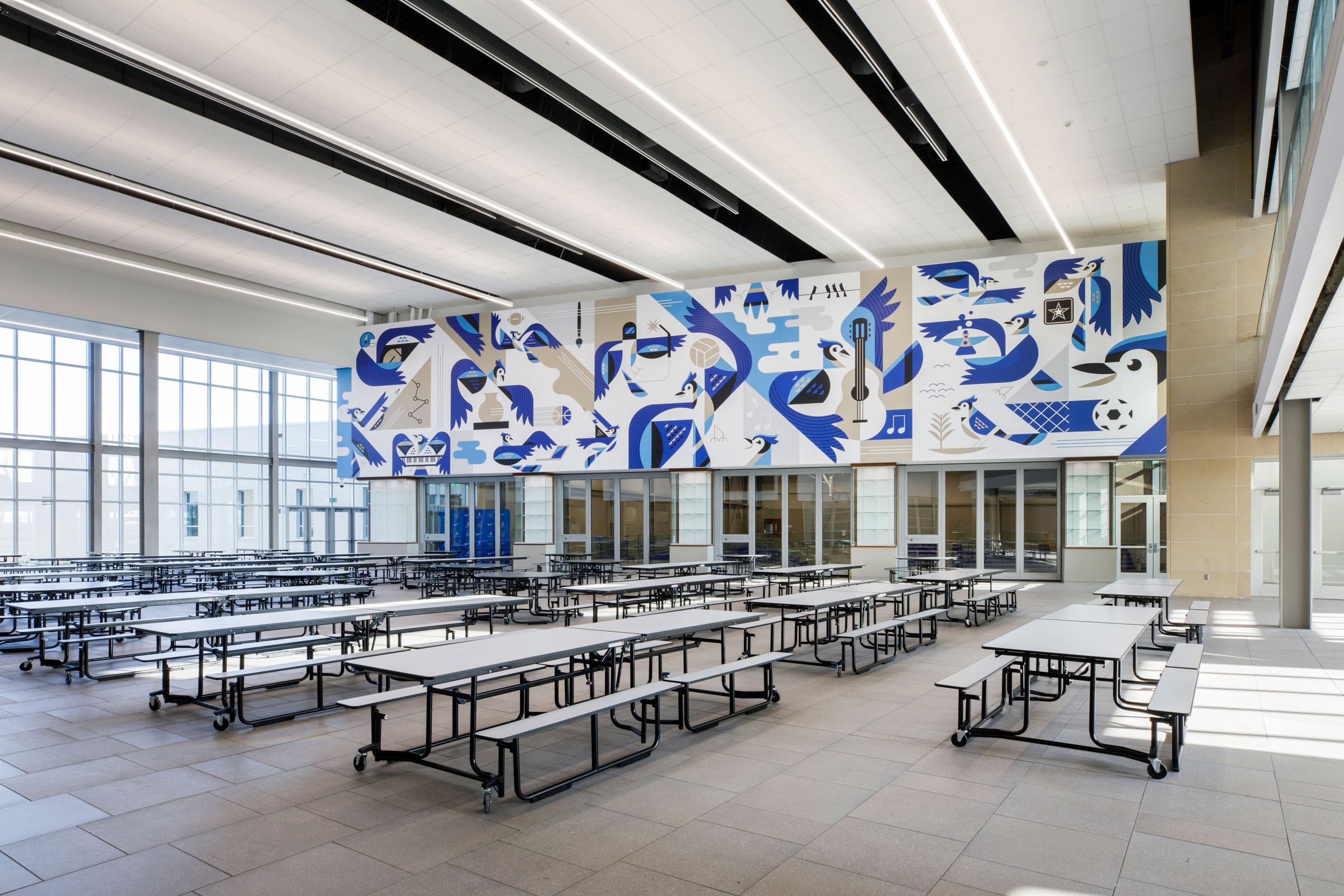 Junction City, KS announced plans for a new $132 million high school with a footprint spanning nearly a quarter of a mile long.
Matching up with the aspirational blueprint, Junction City High School outlined a sophisticated and innovative academic structure—four college and career-prep academies, all within the school. With an undertaking of this sheer size, no one is going to settle for less than magnificent, five-star results.

Up To the Challenge
Being a close partner with architect Schaefer Johnson Cox Frey on many projects, we were brought in to add artistic flair to the building on caliber with its state-of-the-art status. With the spectacular scope and scale of the build, it was imperative to get it right, all while working in collaboration with the architect, the builders, and JCHS school officials.
Interior graphics, signage, and wayfinding pieces would be needed to not only help newcomers navigate between the four expansive academies but also boost Blue Jay spirit throughout.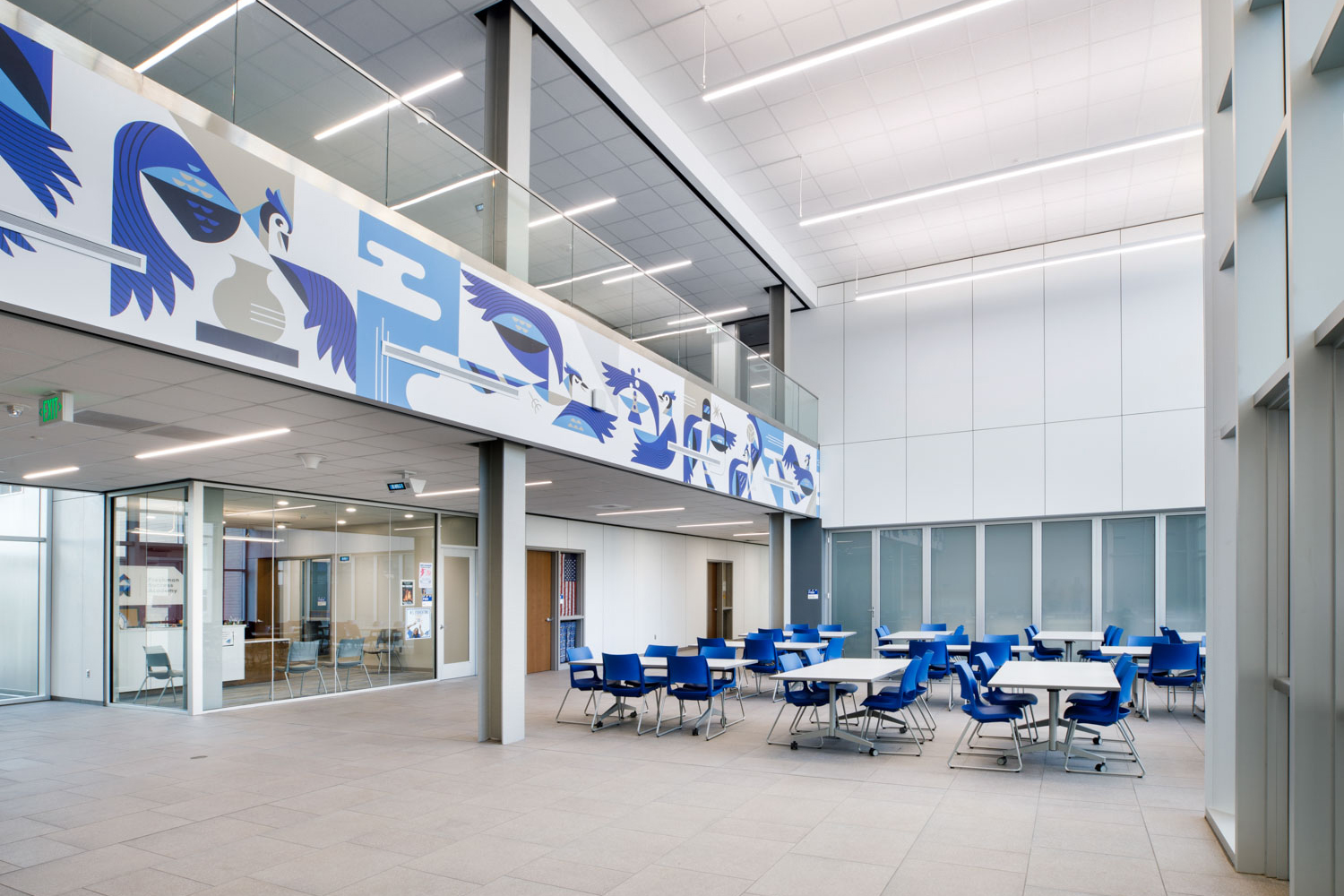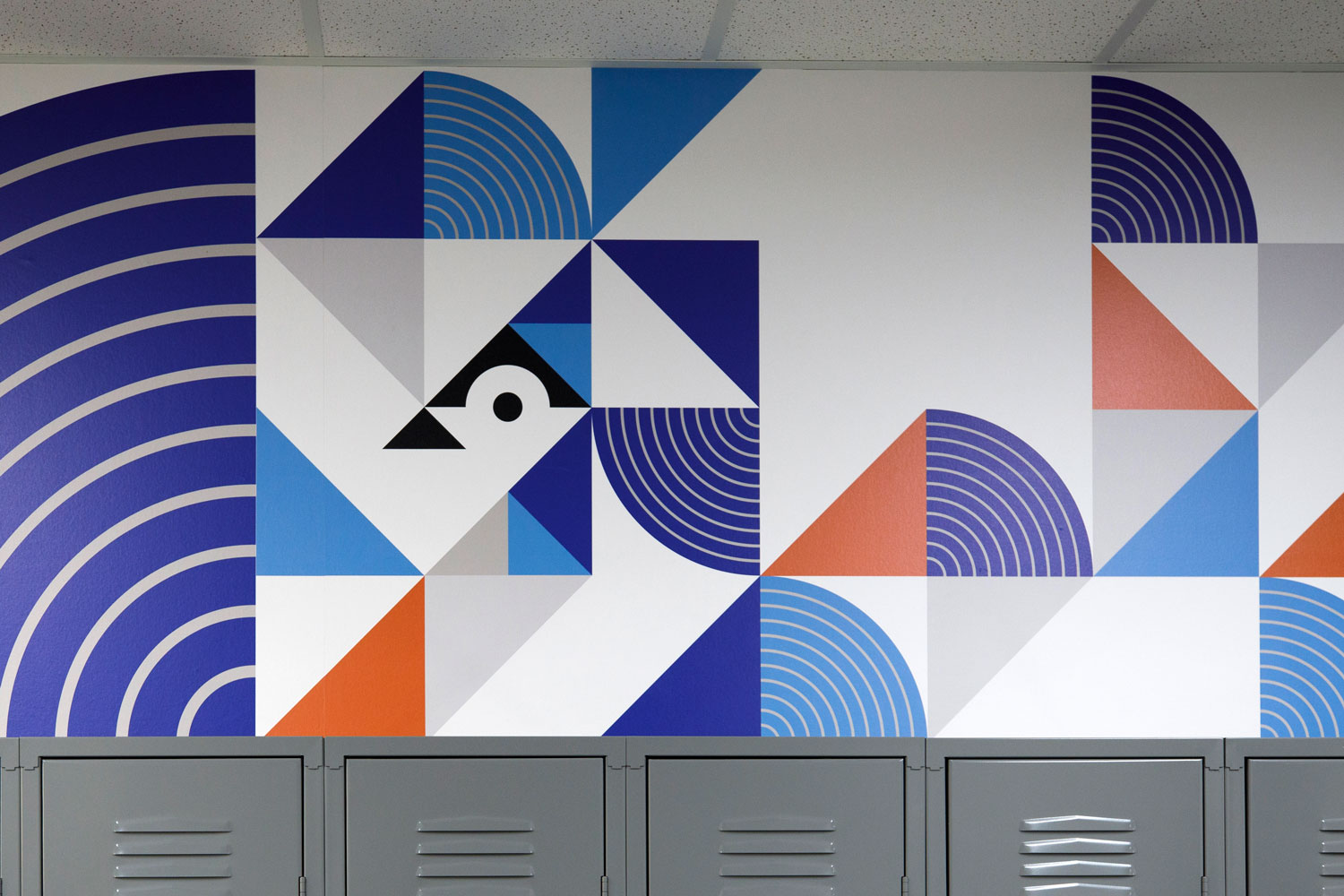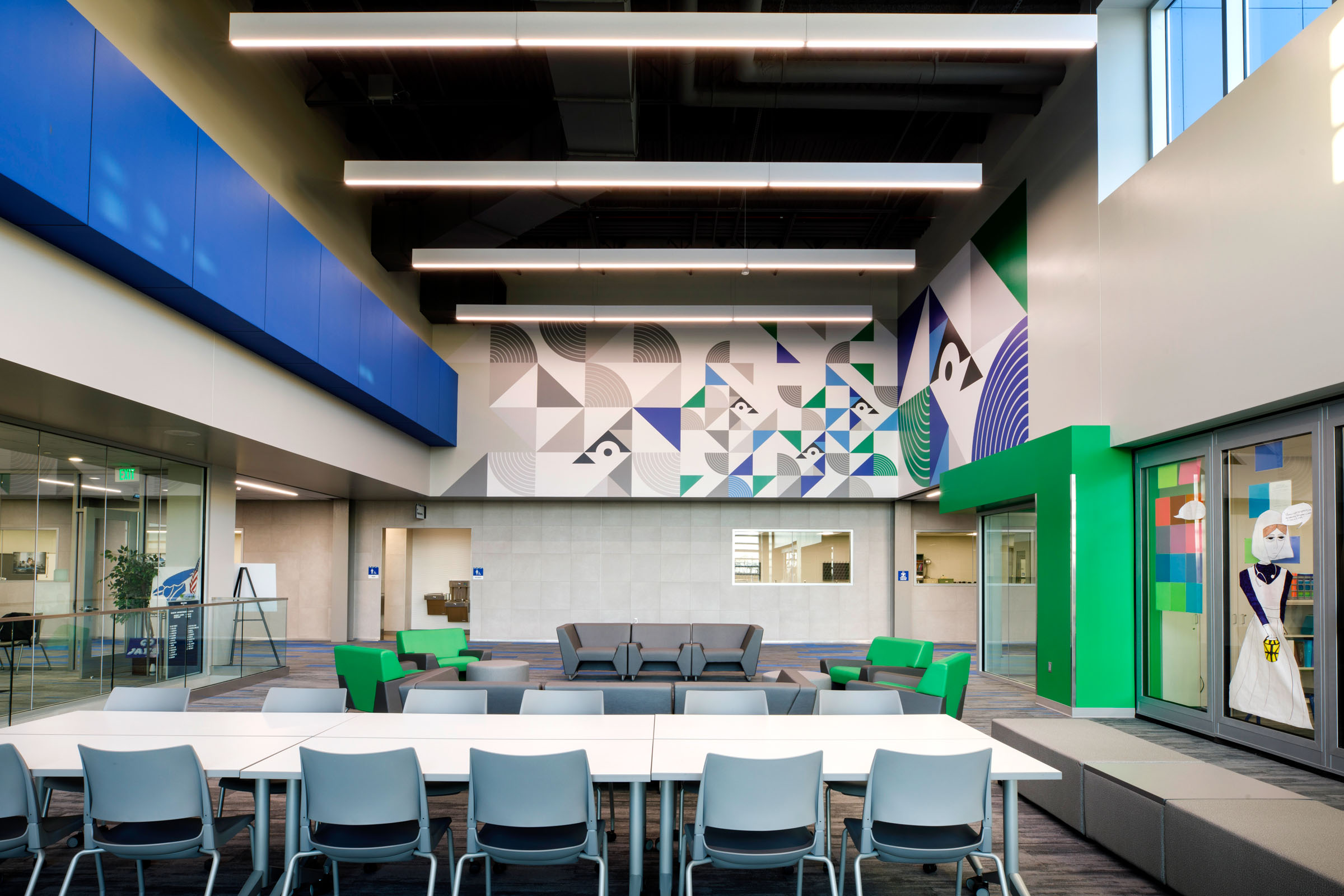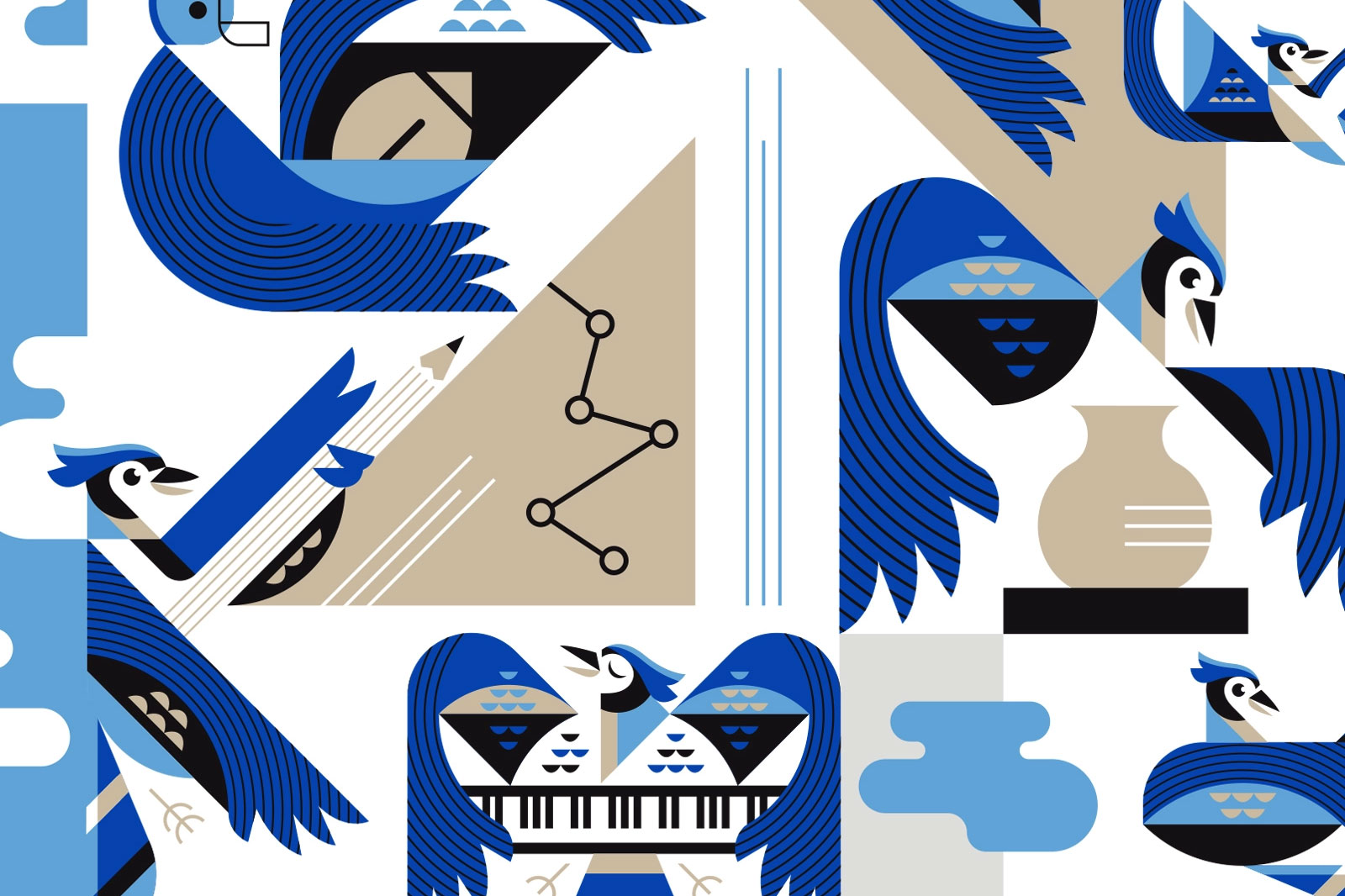 The Approach
Our design team created a system of geometric patterns, shapes, and diversities of scale to create a signature aesthetic for the building. The four academy's identifying colors became a subtle differentiator as the brand manifests throughout the building.
For the wayfinding, a visual letterform system was constructed out of abstract patterns and shapes. We developed clear, branded navigational pieces throughout the school to add both a level of interest and practicality.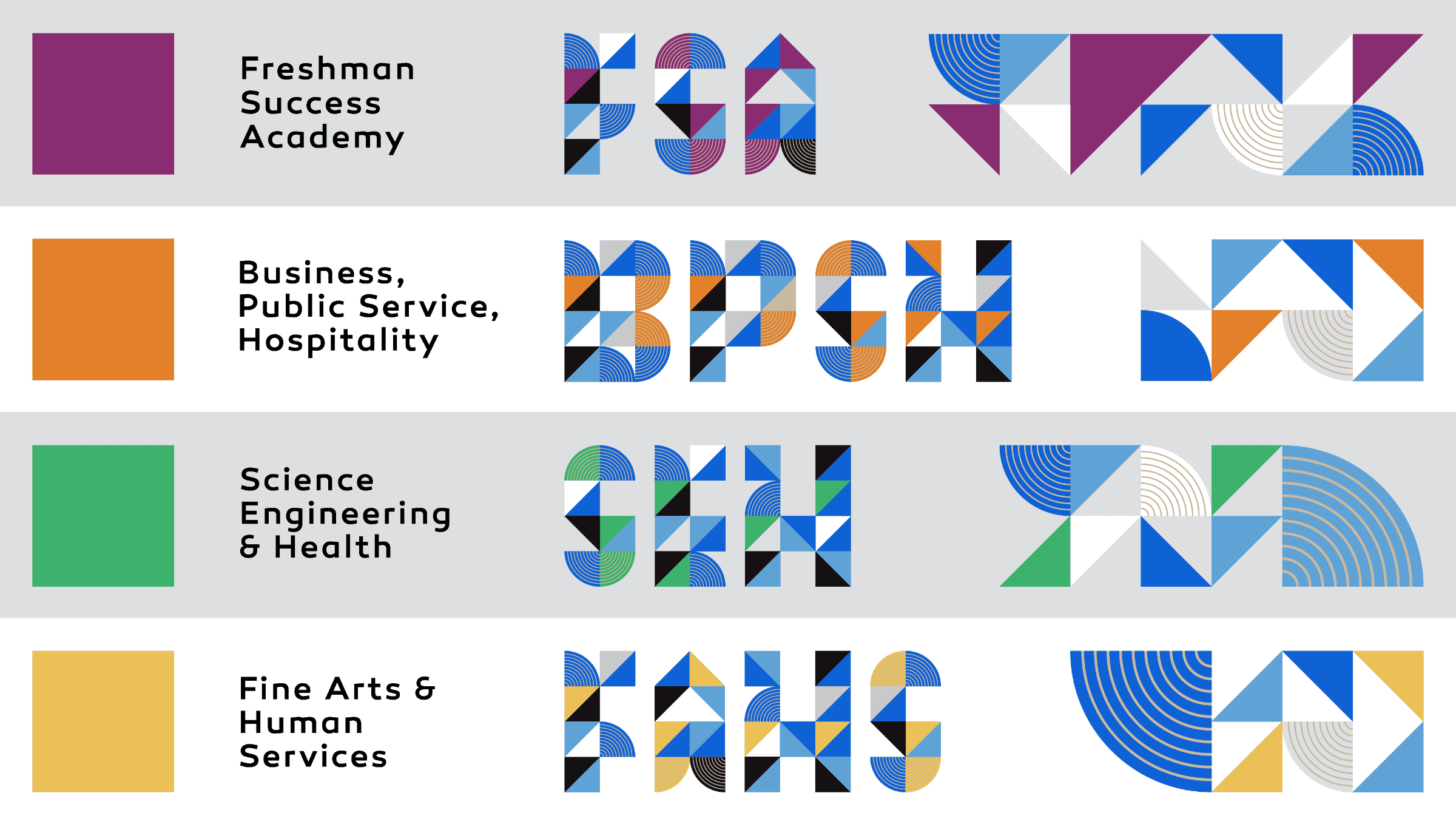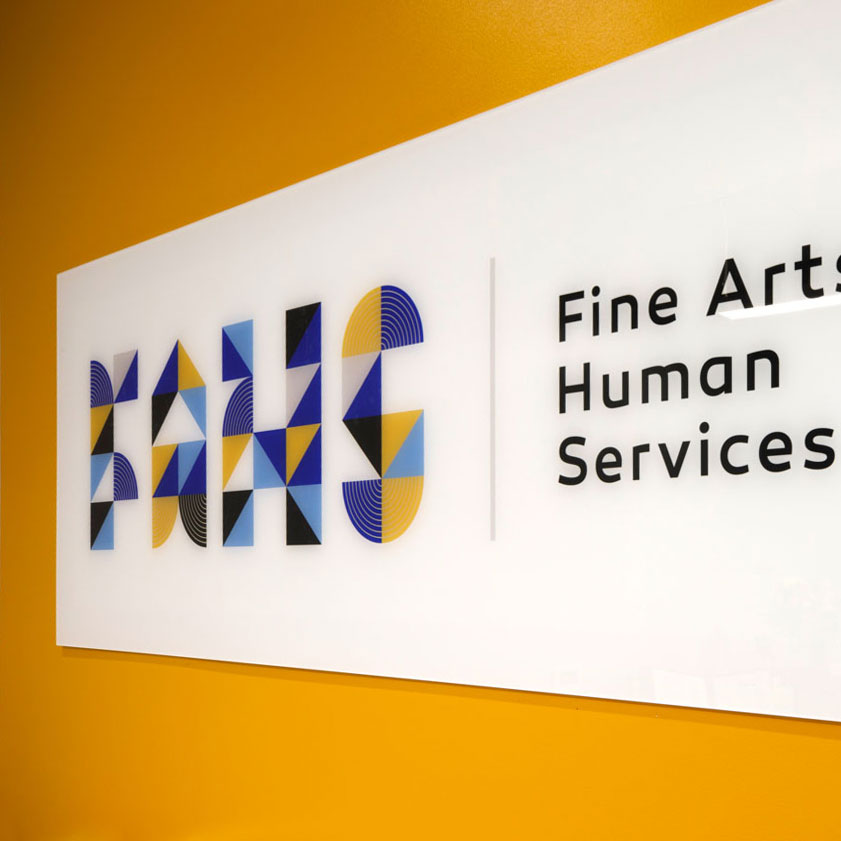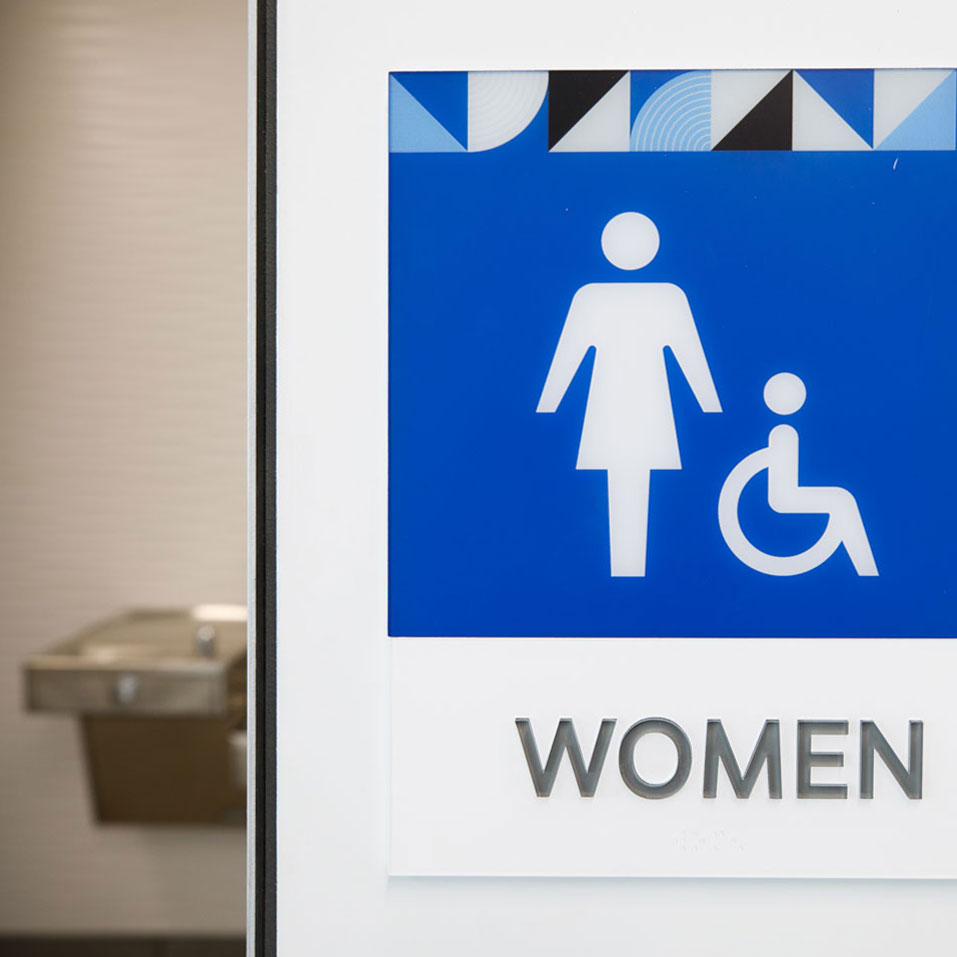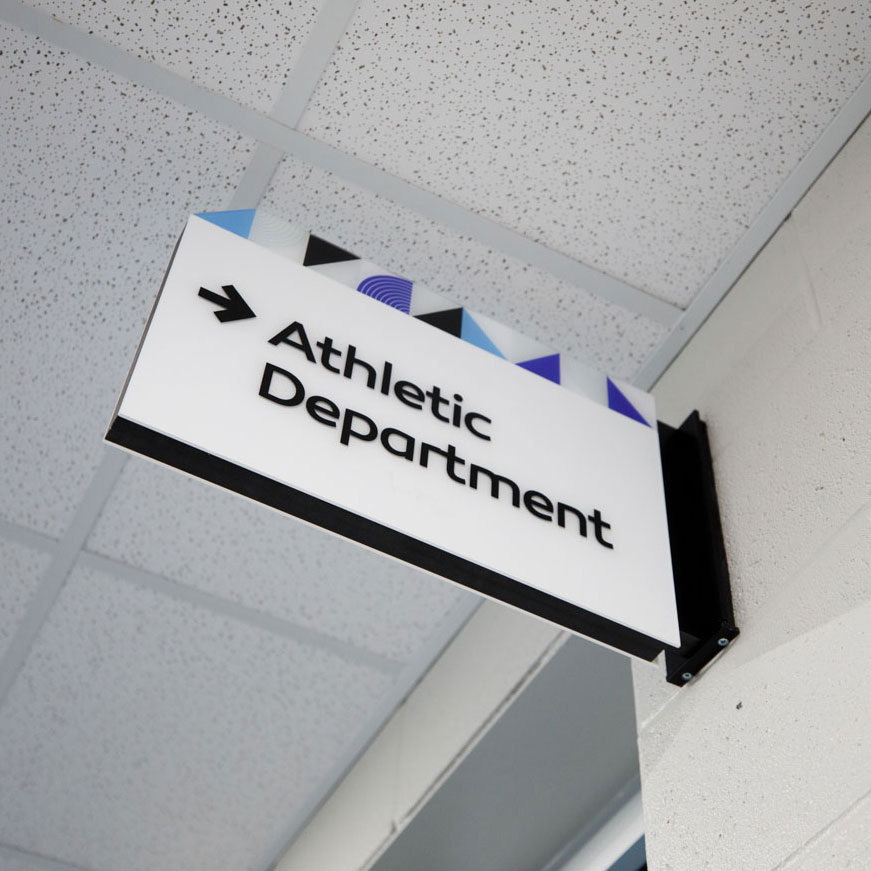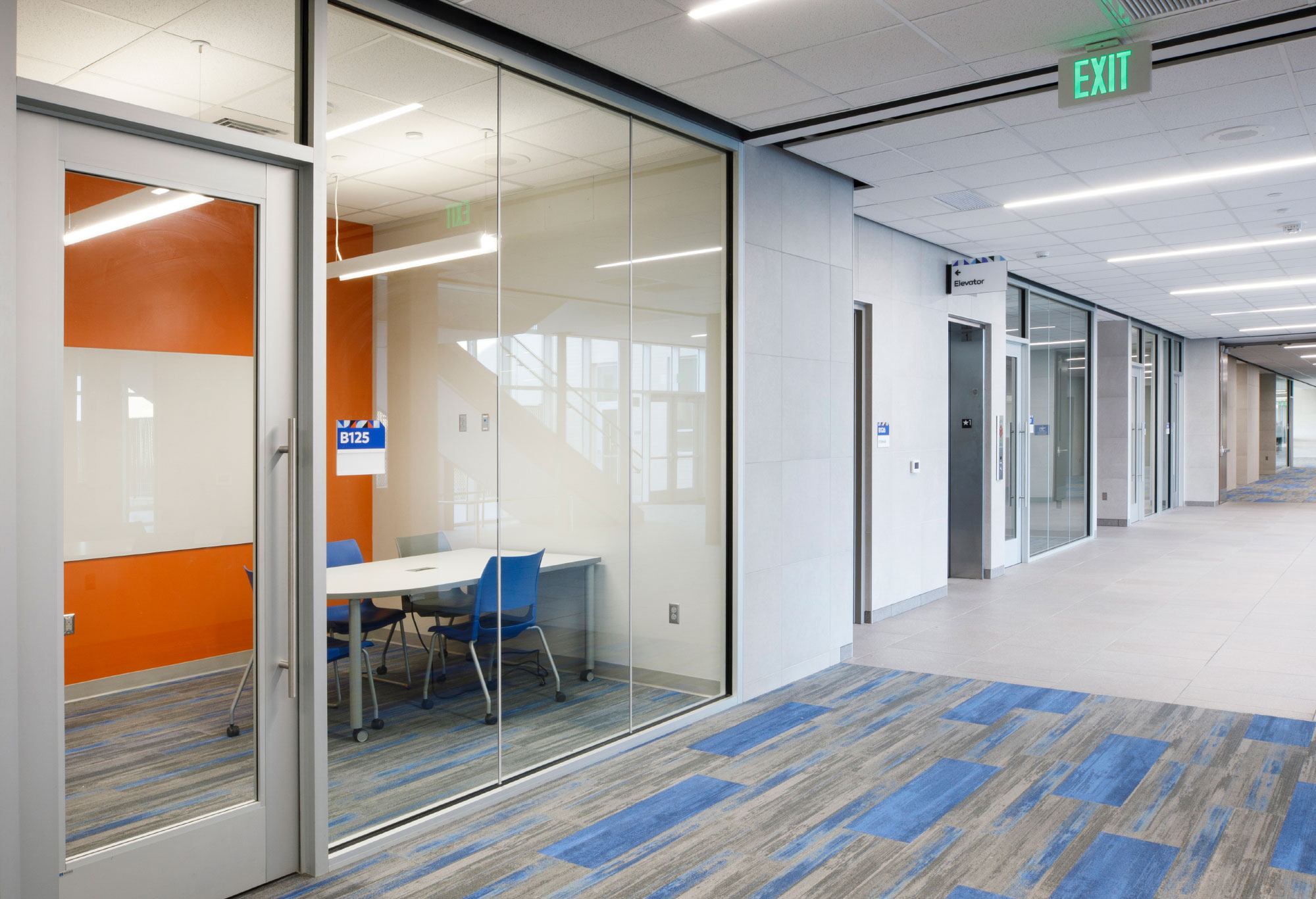 Wall Murals
To fill enormous and highly visible spaces with Blue Jay pride, we were inspired to depict the breadth of opportunities available to JCHS students. With collages of blue jays excelling in their fields of focus, these murals reinforced the globally-minded and world-ready students that attend JCHS.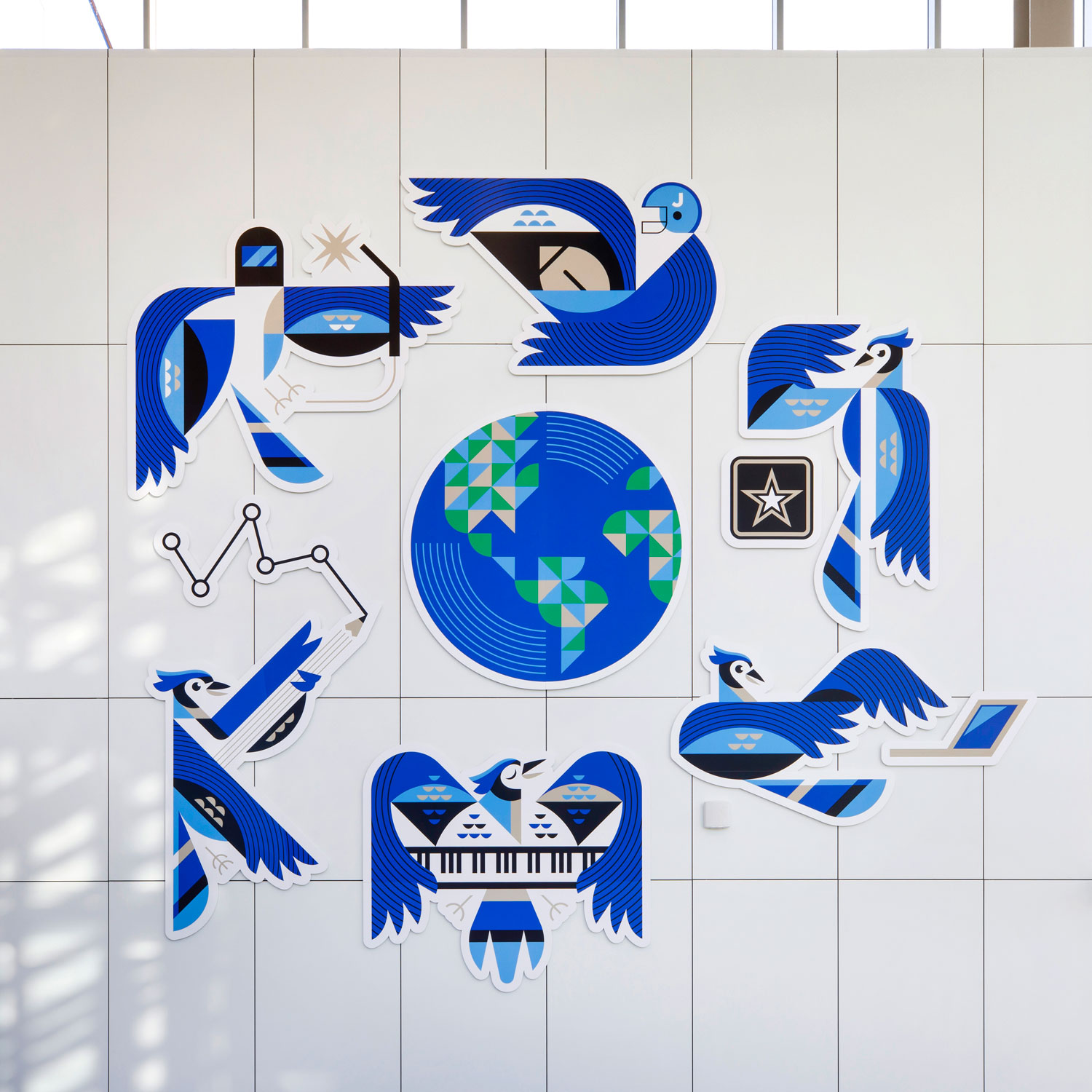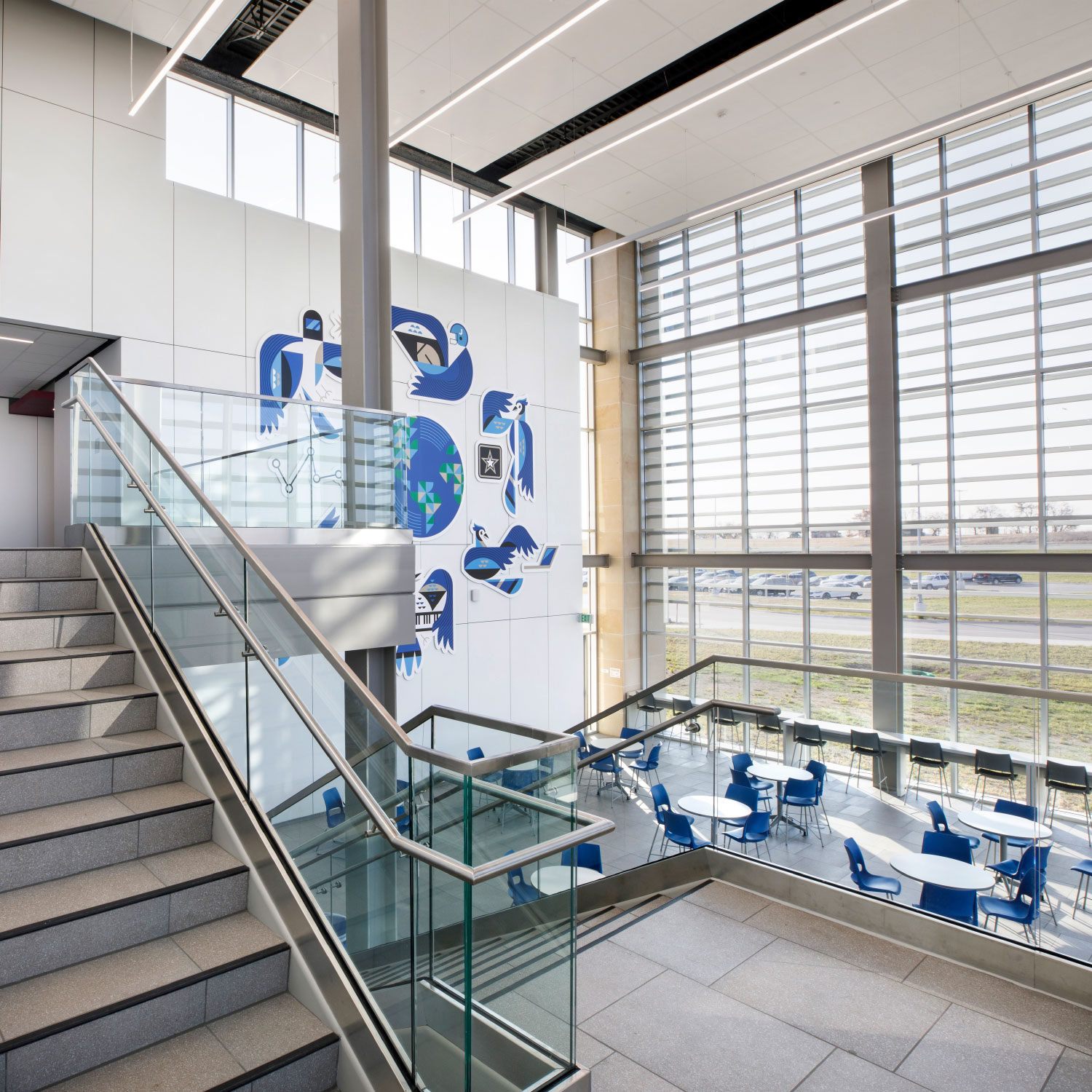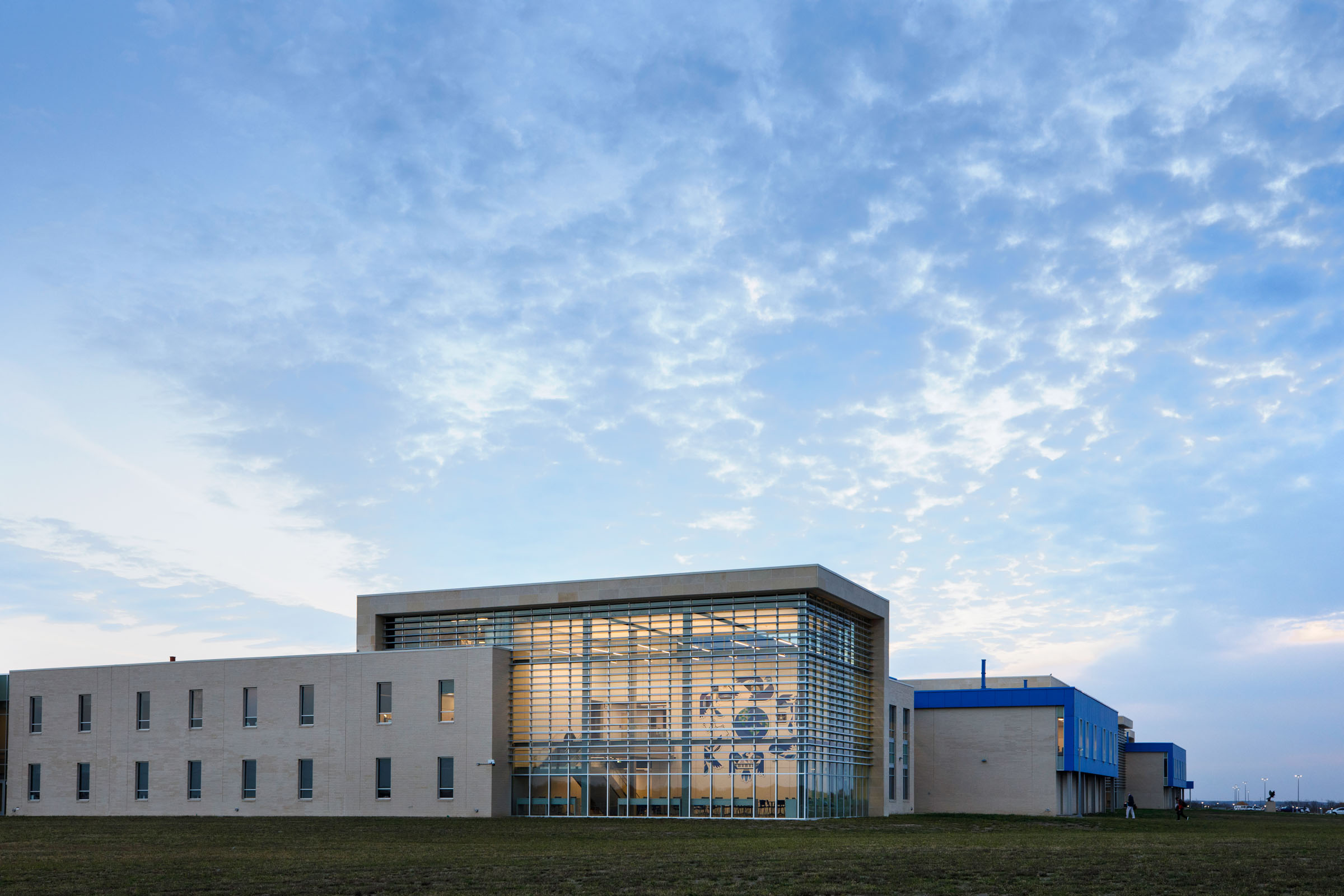 The Results
The branding capped a beautifully executed, coordinated effort by SJCF, Hutton, JCHS officials, and members of our own Gardner Design team to deliver a high school the envy of the state.
"Gardner Design did an incredible job making sense of our ramblings and created something meaningful and breathtaking."

Merrier Jackson, JCHS Principal